1. Direct payment: Customers can visit our office to make payment
Office:Phu Ngoc Viet Translation Company Limited (PNVT)
Address : 217/2A1 Xo Viet Nghe Tinh Street, Ward 17, Binh Thanh District, Ho Chi Minh City
 Telephone : 098 315 8979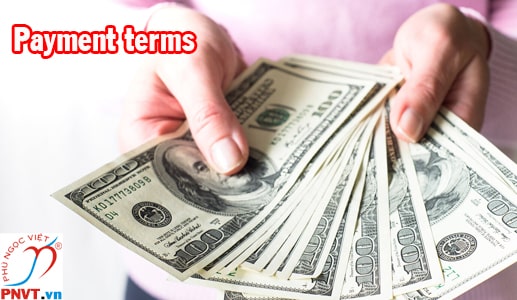 Working hours: Monday-Friday
In the morning: 08:00 – 12:00
In the afternoon: 13:15 – 17:15
Please kindly note that:
Customers need to present the acknowledgement receipt when they come to our office to receive results. After checking and receiving the results, customers should make payment.
Cash or transfer payment (in USD or in VND) is accepted
2. On-site fee collection
This method means our staff will come to customer place and collect fee at the request of customers. It is only applicable within a radius of 20 km from our office (which is located at the intersection of "Hang Xanh"in Binh Thanh district, Ho Chi Minh)
Our staff will contact about time of sending results and confirm about the time for fee collection
Please kindly note that:
Customers need to present the acknowledgement receipt when receiving results.
Our staff will submit company introduction letter when coming for fee collection. If our staff fail to submit this but customers still accept to make payment then they should be responsible for that. However, the best way to deal with in such situation is to call to our office to confirm whether that staff is sent by our company.
3. Express Delivery
This method is applicable to customers outside a radius of 20km or in provinces from Da Nang to the South
This method is done at the request of customers and they should provide us with full information about the recipient.
Delivery fee can be supported by us on a case by case basis.
4. Bank transfer
In case of bank transfer, please note to specify the following information:
Name of transferor:individual name or organization name
Transfer content : specify the original language and translation language, the number of pages
Payment in arrear or advance payment
For example: To Phuong Chi makeS payment for Chinese – English, 5 pages, payment in arrear